Hello there! Are you looking to add a sleek, custom touch to your vehicle while also enjoying the practical benefits of cooler interiors and UV protection? If so, then you've come to the right place! We at Blackout Window Tinting near Morgan Hill, California, are all about car window tinting that blends style, functionality, and durability like no other.
A Brief Introduction to Our World
Blackout Window Tinting is family owned and operated for over 28 years offering car wraps, paint protection film, car window tinting, and more at our Gilroy, California location we are proud to serve the community with our top-tier services​.
We understand that each vehicle owner has unique needs and aesthetic preferences. Therefore, we offer a wide range of tint packages for you to choose from. You can customize any tint package to fit your requirements or choose from our premium brands in stock such as LLumar Window Films and 3M Window Films.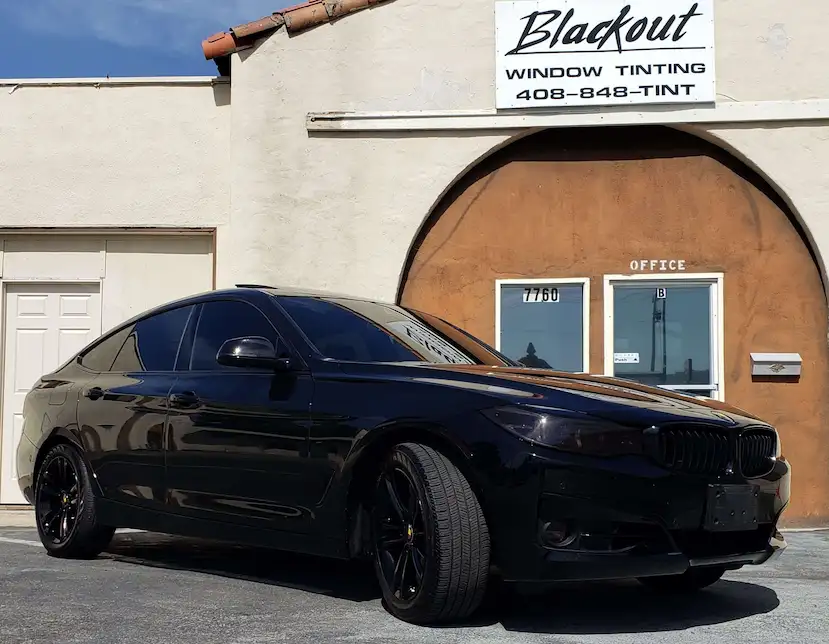 More Than Just Aesthetic Appeal
While the aesthetic enhancement is an undeniable perk of window tinting, the benefits of our service extend way beyond that. Car window tinting keeps interiors from getting too hot and blocks harmful UV rays, which in turn protects your skin from potential damage​.
Moreover, our tinting service helps lower your vehicle's energy costs. By reducing the need for air conditioning, you end up saving money on gas consumption. This way, you can enjoy a cooler interior while also being kinder to your wallet and the environment​.
A Shade for Every Preference
We understand that choosing the right tint shade can be a daunting task. That's why we're here to help. Window tinting shades are measured by VLT (visible light transmission), which is the percentage of light that passes through your windows. The higher the percentage, the lighter the tint. So, whether you want a dark tinted look or a lighter shade, we've got you covered​.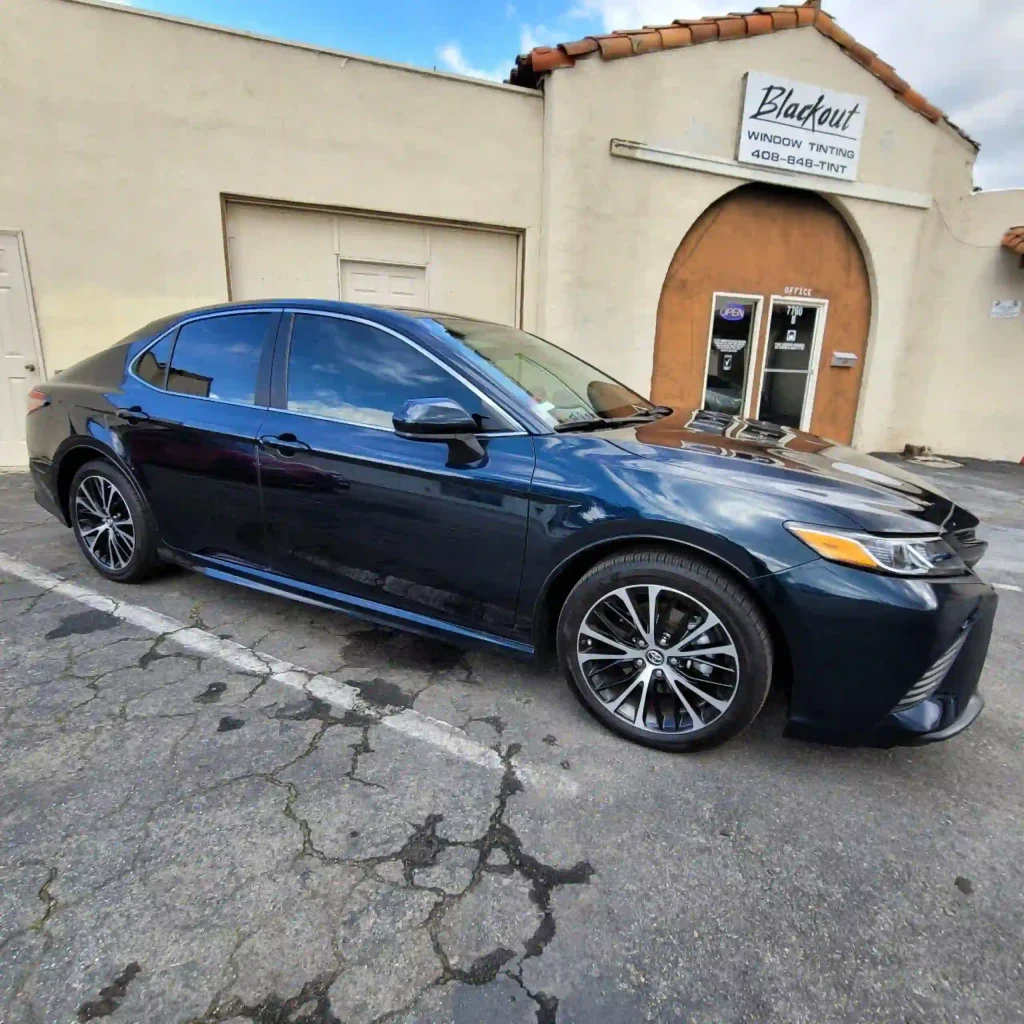 Serving You with Confidence
We take immense pride in the quality of our service, which is why every single tint we install comes with up to a lifetime warranty. We are confident in our service and promise satisfaction. That's the Blackout Window Tinting promise!​
Visit Us Today
We invite you to drop by our Gilroy, California location at 7760 Monterey Hwy, Gilroy, CA 95020, USA. Our store hours are from 8:00 AM to 6:00 PM from Monday to Saturday. Feel free to call us at 408-848-8468 to get a quote or learn more about the many styling services we offer​.
Conclusion
In a nutshell, Blackout Window Tinting in Gilroy, California is your one-stop-shop for professional car window tinting. With our wide range of tint packages, cutting-edge tinting process, and superior customer service, we are here to provide a tinting solution that suits your style, meets your needs, and exceeds your expectations.
Remember, a well-tinted vehicle is not just about aesthetics—it's about enjoying a cooler interior, protecting your skin from harmful UV rays, and even saving on gas consumption. So, why wait? Give your vehicle the tint it deserves!
FAQs
What areas does Blackout Window Tinting serve?
Blackout Window Tinting in Gilroy, California proudly serves San Jose, Campbell, Los Gatos, Santa Clara, Morgan Hill, Hollister, Salinas, San Martin, Prunedale, and the surrounding areas.
Does Blackout Window Tinting offer warranty on its tinting service?
Yes, every tinting package offered by Blackout Window Tinting comes with up to a lifetime warranty.
What are the benefits of car window tinting?
Car window tinting offers numerous benefits, including a cooler interior, UV protection, reduced glare, enhanced privacy, and a stylish look. It also helps lower energy costs by reducing the need for air conditioning.
What are the store hours for Blackout Window Tinting in Gilroy, California?
Blackout Window Tinting in Gilroy, California operates from 8:00 AM to 6:00 PM from Monday to Saturday. The store is closed on Sundays.