Are you sick and weary of your car's dull old paint job? Are you trying to figure out how to stand out in the Bay Area with your car? The best option is automobile wrapping.
VARIABLE AND LASTING
In areas like Gilroy, Morgan Hill, Hollister, San Jose, and San Francisco, car wraps, also known as vinyl wraps, are increasingly replacing other types of vehicle customization as the preferred option. The adaptability of car wraps is one of their main benefits. Car wraps may be readily removed or changed to meet your shifting tastes and styles, unlike paint, which is permanent and can only be changed through an expensive repainting procedure. Compared to paint, which over time can fade, chip, and peel, vinyl wraps are significantly more resistant to the environment and general wear and tear. The original paint job of your car is also given some protection by the car wrap material, keeping it looking fresher for longer.
ENDLESS OPTIONS FOR DESIGN
The limitless creative options provided by car wraps, may be their greatest benefit. The possibilities are practically unlimited, ranging from striking and eye-catching images to elegant and subdued color changes. Additionally, you can be confident that your car wrap will be carefully placed, ensuring a faultless finish, with the aid of skilled installers in the Bay Area.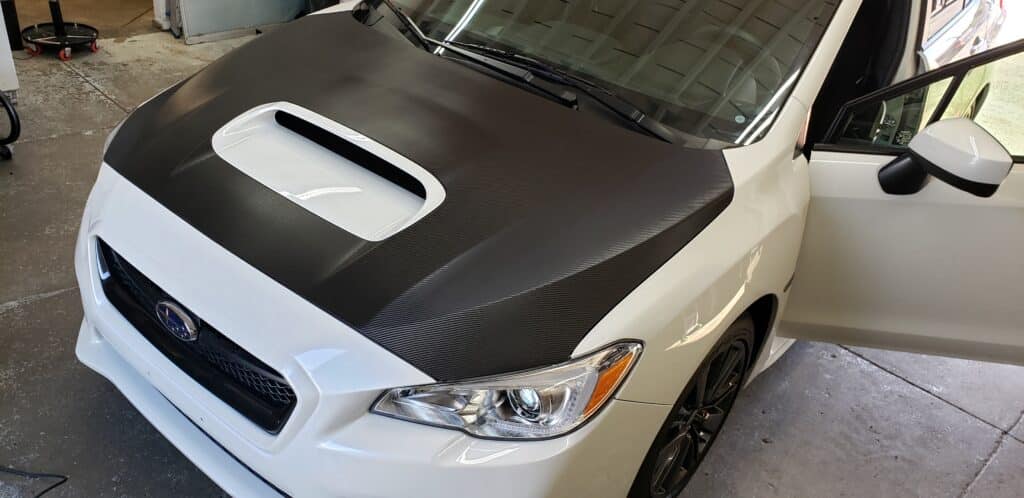 AFFORDABLE CUSTOMIZATION
In addition, car wrapping is less expensive than conventional painting. A car wrap's initial cost is substantially lower than a paint job's, but it also prevents the need for later, expensive touch-ups and repairs. Car wraps are another simple replacement choice. A damaged panel can simply be replaced rather than requiring a complete painting. This not only saves you money, but it also gives you greater freedom to alter the style of your car.
LONGEVITY IMPROVE YOUR WRAP
Consider using paint protection film or a ceramic coating once the car wrap is complete to further extend the life of the wrap. The longevity of your wrap could be extended by up to 12 years or more by taking these additional precautions.
Therefore, why choose a boring paint job when you may have a distinctive and eye-catching car wrap? Car wraps are the future of vehicle customization; say goodbye to painting.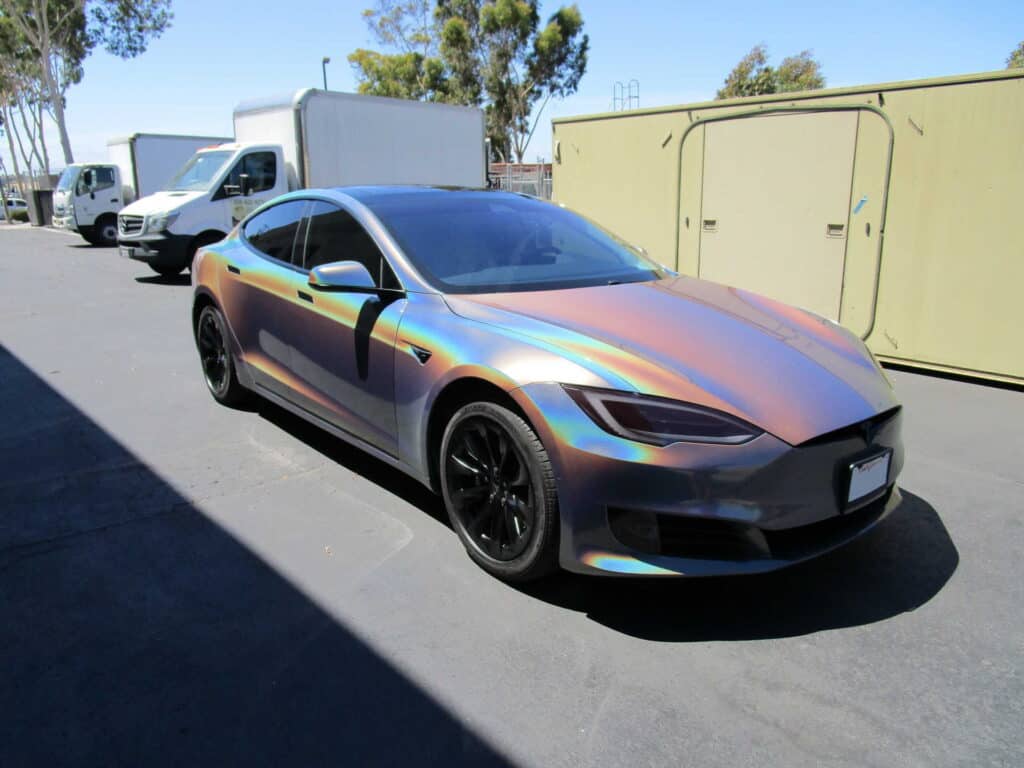 FAQ
How long does a car wrap last?
The lifespan of a car wrap can vary depending on factors such as the quality of the vinyl and the care given to the wrap, but most wraps last between 3-5 years.
Can I wash my car while it has a wrap?
Yes, you can wash your car while it has a wrap. It is recommended to use a mild soap and a soft cloth or sponge to avoid damaging the wrap.
Can I change the wrap on my car?
Yes, car wraps can be easily removed and replaced with a new design or color.
How long does it take to install a car wrap?
It usually takes 1 to 2 weeks to complete a car wrap, but it can vary depending on the size and complexity of the design.
Conclusion
Last but not least, car wraps provide a number of benefits that make them a great option for anyone who want to customize their automobile. Compared to traditional painting, they are more adaptable, less expensive, and offer an infinite number of creative alternatives. If car wraps are applied by a pro, they can be finished in a few days or weeks. Ceramic coatings or paint protection film can also be used to shield them. With car wraps, you may stand out from the other vehicles on the road and drive a distinctive, eye-catching car.
Have you given a car wrap for your automobile any thought? If not, why not?
In Gilroy, California, our family-run business called Blackout provides the best in auto customization. We are your go-to company for window tinting, paint protection, ceramic coating, headlight restoration, automobile wraps, and more thanks to our more than 27 years in business. Trust the professionals at our single location to improve the performance and aesthetics of your car. Contact us today for a free quote.