Have you ever gazed upon a vehicle with admiration, captivated by its flawless and gleaming finish? What if we told you that you could achieve this pristine look for your own vehicle, and more importantly, maintain it? Today, we dive into the world of paint protection film (PPF) application, an innovative solution that offers a serious level of protection for the paintwork of your vehicle.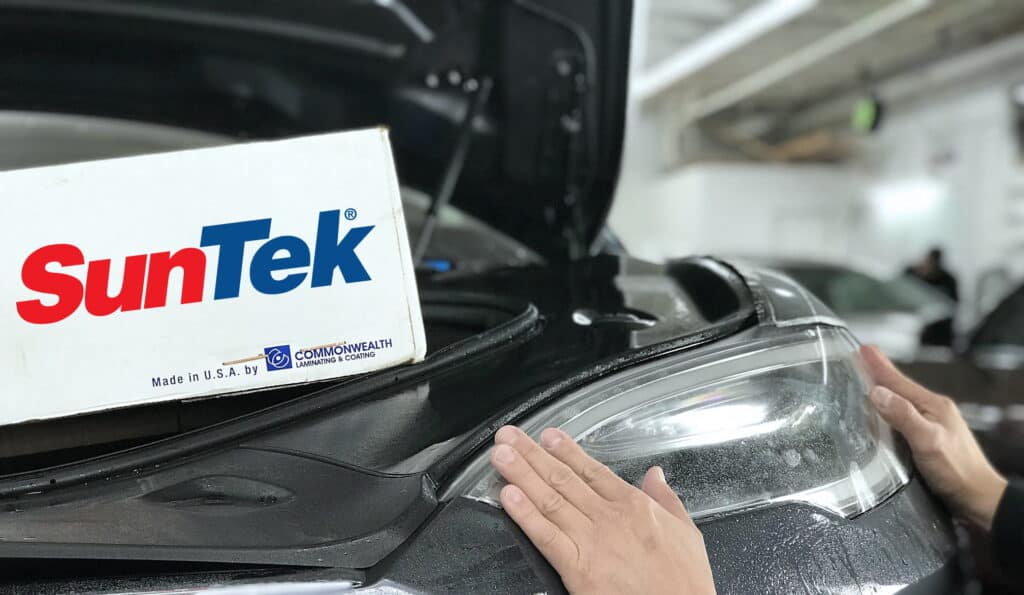 The Importance of Paint Protection
Exposure to the elements, road debris, scratches, and the occasional bird droppings can all wreak havoc on a car's paint job. This is where paint protection film comes into play. It's a high-tech solution designed to shield your vehicle's paint from chips, scratches, stains, flying gravel, contaminants, bug debris, tar, and even harsh environmental elements like saltwater. If you are serious about preserving the original look of your vehicle, paint protection film is definitely something you should consider.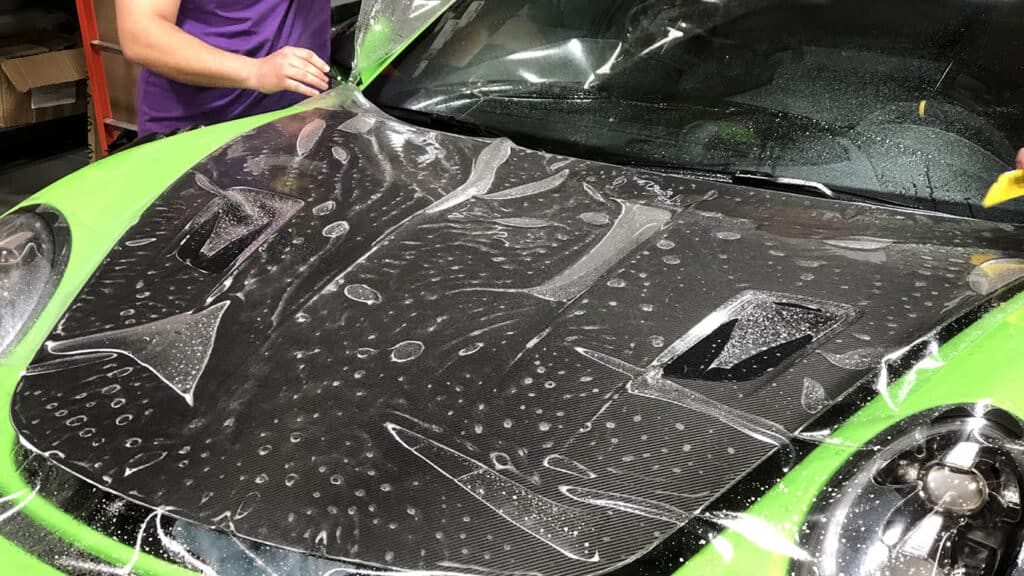 Why Choose Paint Protection Film?
The value of paint protection film lies in its impressive attributes. Paint protection films are not only extremely durable, but they also provide exceptional clarity, offering a thicker level of protection than ceramic coatings. These films are remarkable for their self-healing properties, which deliver amazing protection from rock chips.
Moreover, the films we use are 8-mil thick and maintenance-free, tirelessly protecting your paint against the elements and keeping your car's paint and other surfaces looking like new.
Debunking Common Misconceptions
One common misconception about paint protection film is that it's only installed as a Clear Bra to protect the hood and front bumper of a vehicle. The truth is, thanks to its remarkable durability, it can be utilized on many surfaces that are prone to damage. Paint protection film is much more versatile than you might think.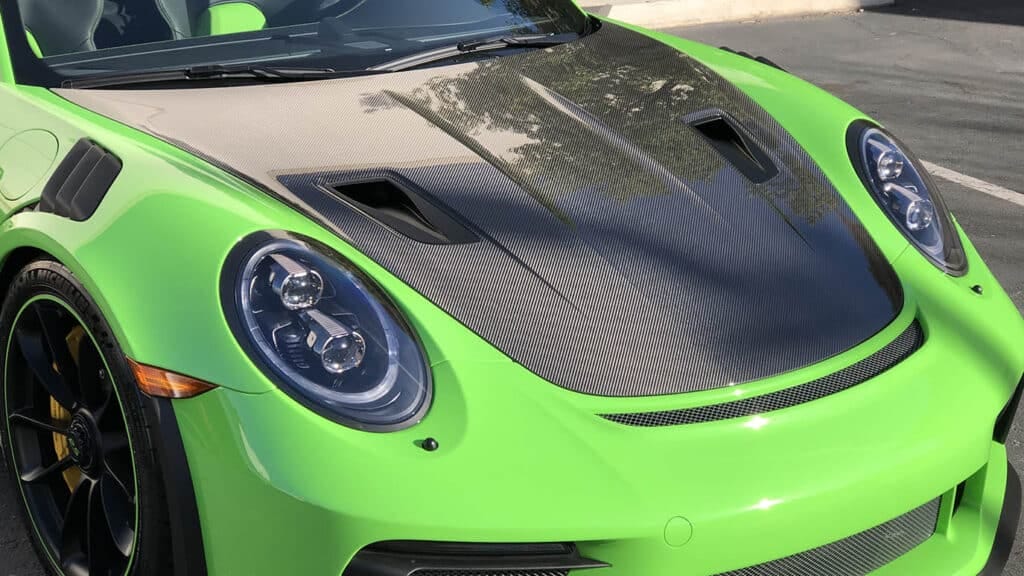 Common Applications of Paint Protection Film
For optimal results, it's recommended to install paint protection film in the high-impact and vulnerable areas where your vehicle commonly suffers the most damage. This protective measure is not just for supercars and collectibles. Many custom and specialized vehicles also benefit from this protective layer. Here are some of the common applications:
Rocker panels, hoods, mirror backs, lights: These areas can be protected from sand, stones, flying gravel, and more.
Door handle areas: These are vulnerable to scratches from keys, purses, rings, and so on.
Door edges and trunk edges: These can be shielded from potential damage caused by luggage, strollers, and other items.
Full roofs and trunks: These can be safeguarded against bird droppings, UV rays, and tree sap, among other things.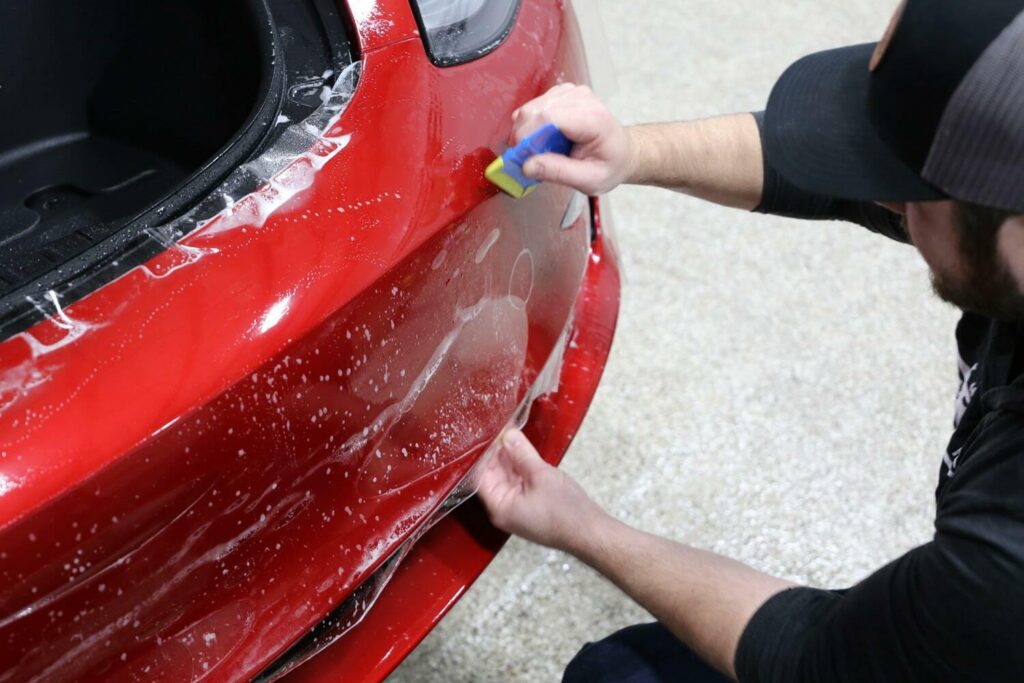 Options for Paint Protection Film Application
When it comes to applying paint protection film, you have several options:
Option One: Bikini hood, fenders, mirrors, and bumper.
Option Two: Full hood, fenders, mirrors, and bumper.
Option Three: Complete car.
Each option provides a different level of coverage and can be chosen based on your specific needs and preferences.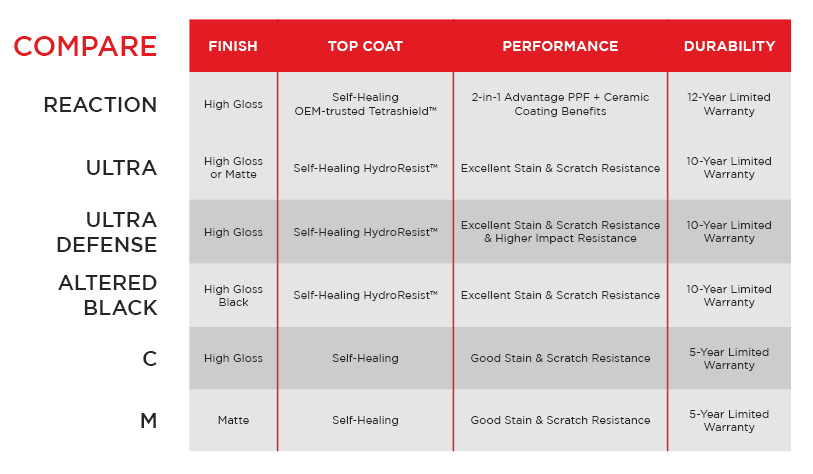 Backed by a SunTek Warranty
As an authorized installer of SunTek paint protection film, we employ the latest technology to perfectly cut the templates to your specific vehicle. We also provide up to a 12 year warranty from the manufacturer to give you peace of mind. SunTek paint protection film makes it easy to keep your car's finish looking like you just drove off the lot. Paint protection film effectively stands up against flying rocks, bird droppings, salt, sand.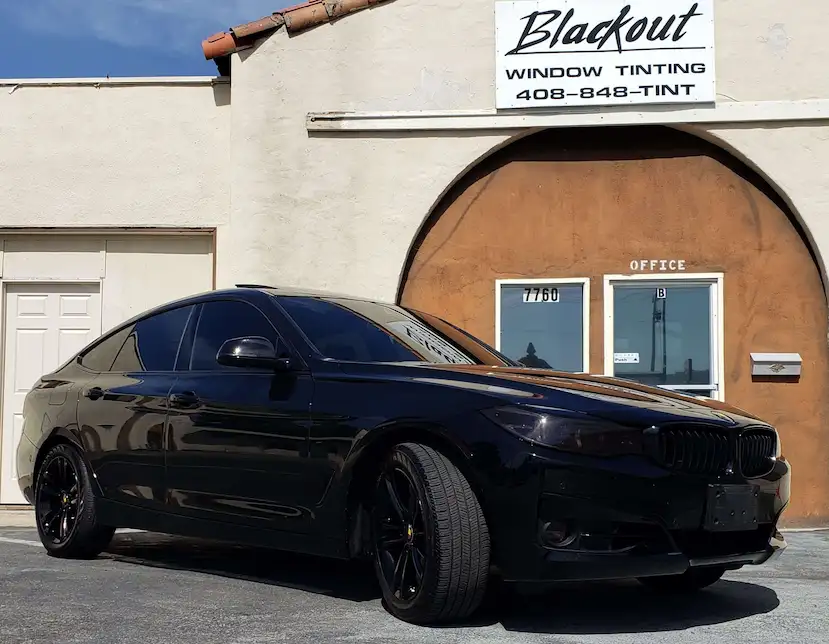 Conclusion
Cars are more than just a means of transportation for many of us. They are a representation of our personality, our style, and even our aspirations. Naturally, we want to keep them looking their best. Paint protection film provides an efficient, effective, and long-lasting solution for protecting your vehicle's aesthetic appeal from the daily wear and tear of the road. It's like a shield, a guardian, that tirelessly works to preserve the pristine condition of your car's paint job. So why not give your vehicle the protection it deserves? Remember, a well-maintained car is not only a sight for sore eyes, but it also holds its value much better in the long run.
Contact Blackout Window Tinting in Gilroy, California for a free PPF quote today! Call 408-848-8468 or email quote@gilroyblackout.com
FAQs