Have you ever wondered how to improve your car's aesthetics and boost its performance at the same time? Well, we have the perfect solution for you. Our premium window tinting services near Santa Clara offer a unique blend of style, functionality, and safety to enhance your driving experience.
Why Choose Window Tinting?
Increased Privacy and Security
With our window tints, you get the privacy you deserve. They prevent prying eyes from peeking into your vehicle, ensuring your peace of mind. Plus, tinted windows are less likely to shatter in accidents, offering an added layer of safety for you and your loved ones.
Enhanced Aesthetics
Our window tints add a touch of elegance and sophistication to your vehicle. They're the perfect complement to any car color, and they help to accentuate its overall look.
Protection from Harmful UV Rays
Did you know prolonged exposure to sunlight can lead to various skin issues, including skin cancer? Our window tints block up to 99% of harmful UV rays, providing you and your loved ones with an extra layer of protection.
Reduced Glare
Glare from the sun or high-beam headlights can cause discomfort and even momentary blindness. Our window tints reduce glare, ensuring a safer and more comfortable drive.
Our Window Tinting Services Near Santa Clara
At our Gilroy, California location, we offer a variety of window tinting services tailored to your needs.
Car Window Tinting
Whether you have a compact car, an SUV, or a luxury vehicle, we've got you covered. Our expert technicians have years of experience in handling all types of vehicles.
Residential Window Tinting
Our services aren't just for vehicles. We also provide residential window tinting services to help reduce energy costs, protect your furniture from fading, and enhance your home's curb appeal.
Commercial Window Tinting
Boost your business's image and protect your inventory with our commercial window tinting services. It's an investment that will pay off in the long run.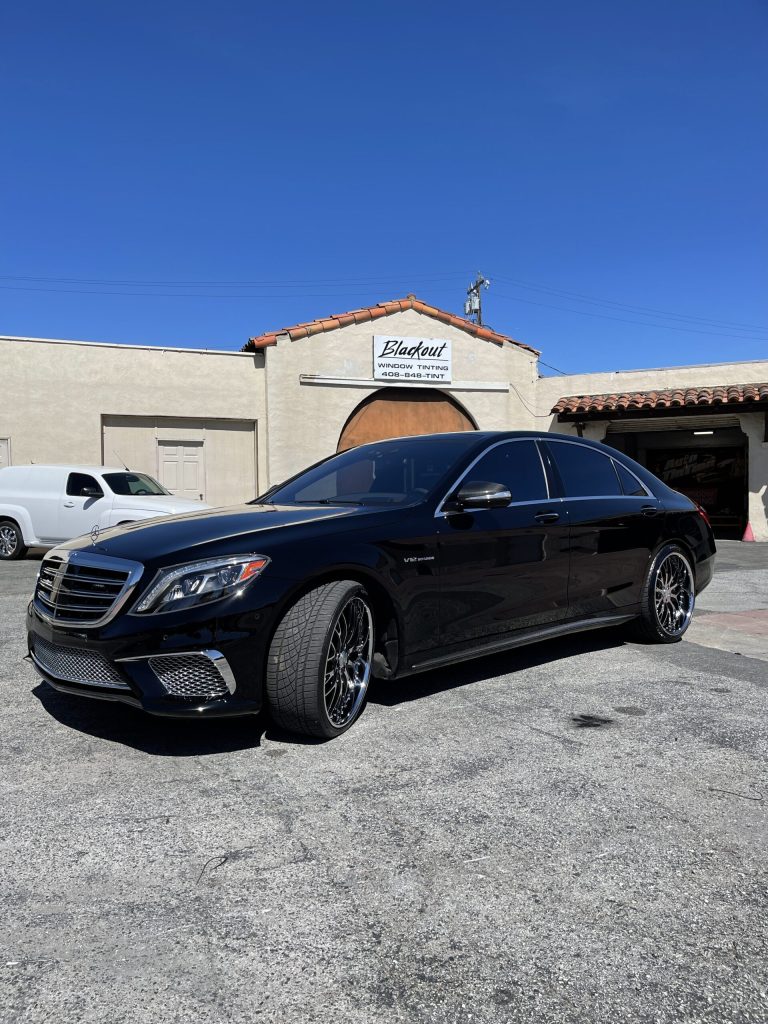 Why Choose Us?
Expert Technicians
Our technicians are professionally trained and have a wealth of experience in the industry. They're committed to providing top-notch services to ensure your satisfaction.
Quality Products
We use only the best window tints in the market. They're durable, scratch-resistant, and guaranteed to last. Some brands we offer are LLumar Window Films and 3M Window Films.
Exceptional Customer Service
We believe in treating our customers like family. Our friendly staff will guide you through the process and answer any questions you may have.
Frequently Asked Questions
How long does it take to tint my windows?
Typically, it takes about 2-4 hours to tint a standard four-door vehicle. However, the time may vary depending on the size and type of your vehicle.
How long do I have to wait before rolling down my windows?
We recommend waiting at least three days before rolling down your windows to allow the tint to cure completely.
Will window tinting affect my visibility at night?
No, our high-quality window tints are designed to reduce glare without affecting your visibility.
Does window tinting provide UV protection?
Absolutely! Our window tints block up to 99% of harmful UV rays, protecting you and your loved ones.
Can window tinting be done on any type of window?
Yes, our window tinting services can be applied to a wide range of glass types, including automotive, residential, and commercial windows.
Conclusion
Window tinting is an investment that offers a multitude of benefits, including enhanced privacy, protection from harmful UV rays, and increased aesthetic appeal. So, why wait? Contact us today and give your vehicle the makeover it deserves with our top-notch window tinting services near Santa Clara!