Are you contemplating giving your vehicle a fresh look but unsure if you should go with a paint job or opt for vinyl car wraps? This comprehensive guide will help you make an informed decision. We'll get into the pros and cons of each option, offering you a thorough understanding of what each offers and their associated costs.
Before we get into the details, it's essential to mention that if you're considering car wraps near Gilroy, Blackout Window Tinting is your go-to service provider. With over three decades of experience, they offer top-notch car wrapping services that transform your vehicle's appearance while protecting the original paintwork.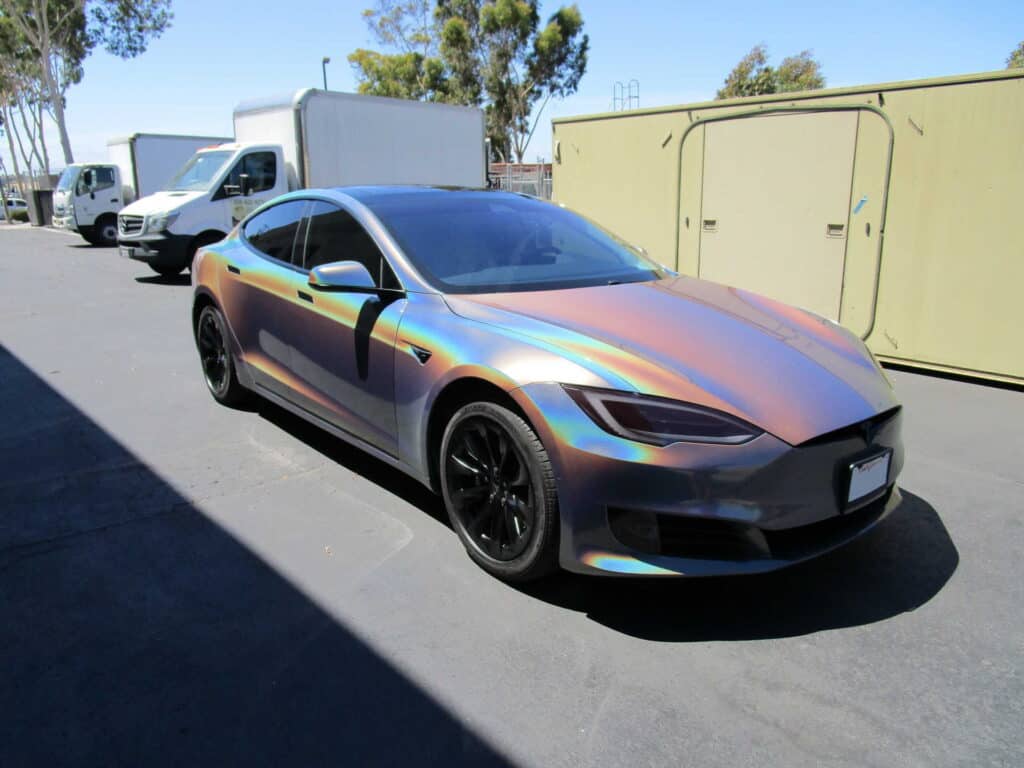 What is a Car Wrap?
A car wrap is essentially a large, customizable vinyl sticker applied over your vehicle's original paintwork. This vinyl decal comes with an adhesive side that sticks to the car's surface and a laminated coating on the other side to protect the wrap. Car wraps come in various sizes, styles, colors, and finishes, allowing you to choose a design that reflects your unique personality or brand.
The Advantages of Car Wraps
1. Cost-Effective Customization
One of the main reasons vehicle owners opt for car wraps is their affordability compared to paint jobs. A high-quality car wrap typically costs between $2,000 and $4,000, depending on the complexity of the design and the size of the vehicle. This price range makes vinyl wraps a cost-effective solution for businesses looking to turn their fleet into moving advertisements or individuals wishing to give their cars a unique look.
2. High Quality and Durability
Car wraps also offer superior quality compared to paint jobs. While a substandard paint job can crack, fade, and get scratched over time, a professionally installed vinyl wrap can withstand these challenges, keeping your car looking fresh for years. The wrap's laminate coating protects it from the elements, ensuring it retains its vibrant color and finish.
3. Extensive Design Options
Another benefit of car wraps is the limitless design possibilities they offer. Whether you want a solid color, an intricate pattern, or a unique graphic design, the vinyl wrap can be customized to your liking. This level of personalization means you can drive a vehicle that truly reflects your personality or brand.
4. Protection of the Original Paintwork
Car wraps also serve as a protective layer for your vehicle's original paint. The vinyl shields the underlying paint from exposure to the elements, minor scratches, and stone chips, preserving your car's resale value.
5. Quick Installation Time
If you're looking for a quick turnaround, car wraps have the edge over paint jobs. While a paint job can take up to two weeks to complete, a car wrap installation typically takes 3 to 5 days. This difference in installation time means you can have your vehicle back on the road sooner with a vinyl wrap.
What is a Paint Job?
A paint job involves applying a new coat of paint over your vehicle's existing paintwork. This process typically requires thorough preparation, including cleaning, sanding, and priming the car's surface before applying multiple coats of paint. The end result is a fresh, shiny layer of paint that can make your car look like new.
The Advantages of Paint Jobs
1. Variety of Color Options
While car wraps offer a broad range of design options, paint jobs provide a wider variety of color options. Whether you want a classic black or white finish, a vibrant red or blue hue, or a unique metallic or pearlescent finish, a paint job can deliver the exact color you desire.
2. Longevity
A high-quality paint job can last for decades with proper care and maintenance. Regular washing, waxing, and prompt repair of scratches and chips can help maintain the paint's shine and vibrancy, ensuring your car looks great for many years.
3. Better for Damaged Paintwork
If your car's paintwork is damaged, a paint job may be a better option. Car wraps require a smooth, clean surface for optimal adhesion and appearance. Therefore, if your car has dents, scratches, or rust, these issues need to be addressed before wrapping the vehicle.

Assessing the Costs: Car Wraps vs. Paint Jobs
When it comes to costs, car wraps generally offer a more cost-effective solution. A professional wrap typically costs between $2,000 and $4,000, while a high-quality paint job can set you back between $3,000 and $10,000.
However, it's essential to note that the costs can vary significantly depending on the complexity of the design, the type and quality of materials used, and the size of the vehicle. Therefore, it's advisable to get a quote before deciding which option to choose.
For those considering car wraps near Gilroy, Blackout Window Tinting offers free vinyl wrapping quotes. You can contact them via email at quote@gilroyblackout.com or call 408-848-8468.
Making the Decision: Should You Wrap or Paint Your Car?
Deciding between a car wrap and a paint job ultimately depends on your specific needs and preferences. If you're looking for a cost-effective, high-quality, and customizable solution that's also reversible, car wraps are the way to go.
However, if you prefer a traditional approach, don't mind the higher cost and longer installation time, and want a wider variety of color options, a paint job may be a better fit.
Remember, whichever option you choose, proper care and maintenance are crucial to keep your vehicle looking its best.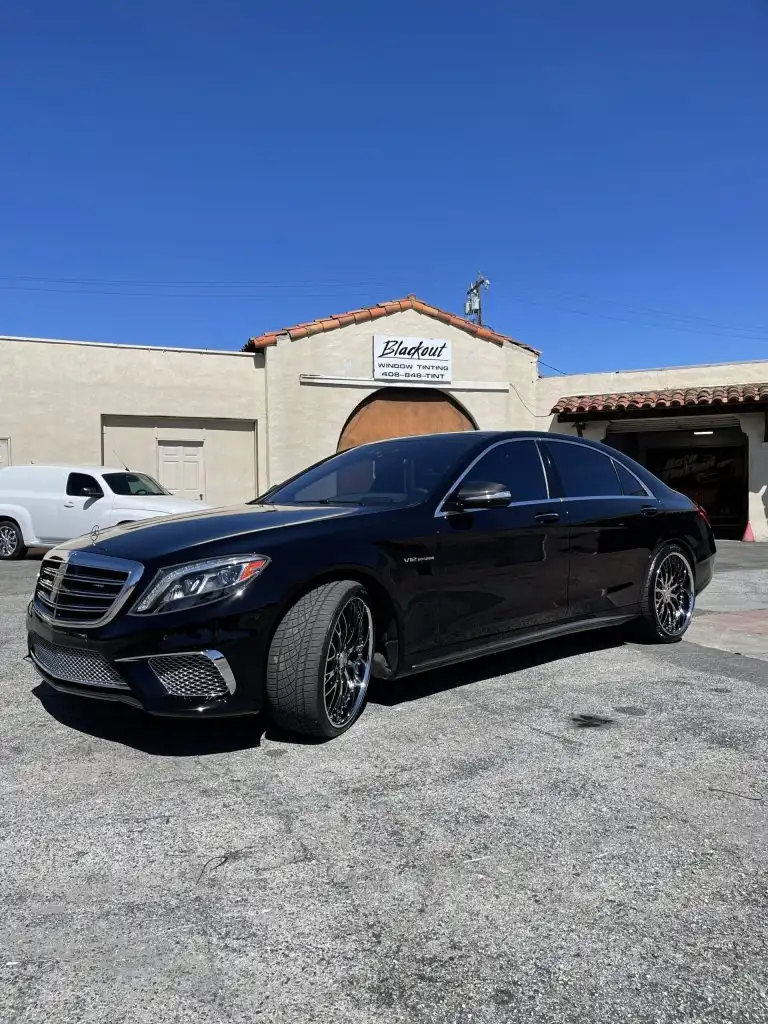 Wrapping Up
In conclusion, both car wraps and paint jobs have their advantages and can significantly enhance your vehicle's appearance. However, vinyl wraps offer a more economical, versatile, and less permanent solution compared to paint jobs.
If you're considering getting a car wrap in the Gilroy area, look no further than Blackout Window Tinting. With over 30 years of experience, they offer exceptional car wrapping services that not only transform your vehicle's look but also protect the original paintwork. You can visit them at 7760 Monterey Hwy, Gilroy, CA 95020 or contact them here for a free quote.